Hello,
Here's the Rainfall in Mumbai statistic as of 9:00 am 25th June 2020 from sources like IITM, IMD & MCGM Mumbai for Mumbai Monsoon.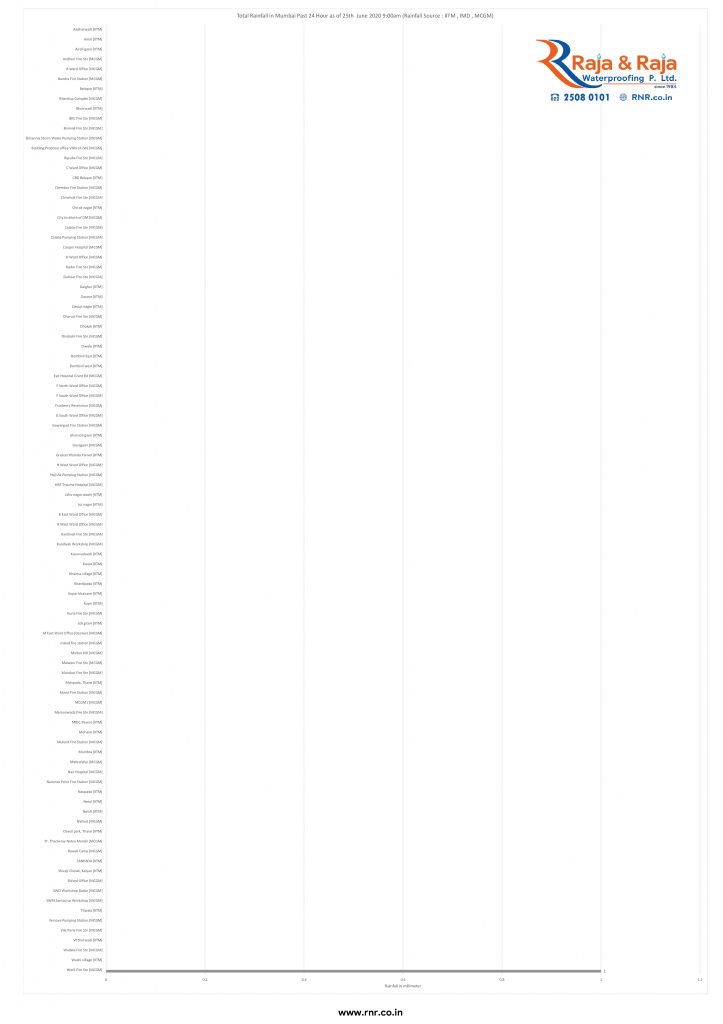 To subscribe to receive the rainfall data like mentioned on your whatsapp,>> click here <<
Disclaimer: These details are not derived or verified by Raja & Raja®.
They are just compiled from various sources.