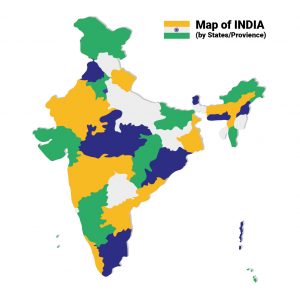 India, seventh spread geographically and second populated country in the globe! India essentially follows three seasons – summer, monsoon, and winter.
For most people, the favourite season of the year is undoubtedly monsoon. The tip-tap water falling from the sky, the aromatic fragrance of the Tea (चाय) coupled with pakora (भजिया bhajiyas) sets the mood right! But while it may be the favourite for us… are we sure it is a favourite season for our homes too?
You know the answer well. If your walls are cracking up and the leakage has begun then it is a definite NO! In that case why wait till the monsoons to get the walls of your home some healing?
Summer is suggestively the best time to get waterproofing done.
The simplest tip that follows is to find the root of the problem on the outside before you waterproof your home from the outside in. It may just prevent you from doing more expensive waterproofing at a later stage and shall save on the expenses to fix the damage.
If you own an R.C.C. (Reinforced Cement Concrete) Home or Building, you might want to make sure that you do several things that will help this structure withstand the effects of water damage during and after the Monsoon.
Before the rains hit, it is wise to do a general check-up of your home. Make this as an annual plan. Start with the roof or terrace and work your way down the entire building. Look for water entry points such as junctions, joints, cracks or stagnation. Check the utility areas, baths, kitchen sinks, pipe outlets and inlets, and most importantly, the basement or garage. Don't forget to inspect areas around the windows and doors too which face the weather onslaught round the year.
If you find any trouble spots, call us, we may be of some help. Regardless of all odds, make sure to make your home happier before the monsoons are here, by getting waterproofing done!